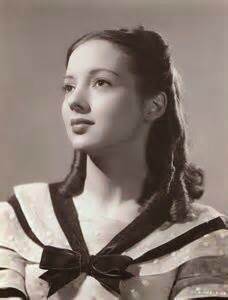 She is fifteen at the beginning of the novel.
She is portrayed by Evelyn Keyes in the film, and Melissa Leo in the mini-series Scarlett (1994).
Born in 1846 (est.), Suellen was one year younger than her sister Scarlett, and approximately two years older than her sister Carreen.
in 1864 she, along with her mother and younger sister, became ill with typhoid. Suellen did recover, though she remained bedridden for several months and claimed a lingering weakness in order to avoid working the cotton fields.
in 1865 she officially became engaged to Frank Kennedy, but early the following year he was manipulated into marrying her sister Scarlett, leaving Suellen behind at Tara.
Later that year she was made aware of the money being given out to 'Union sympathizers', and attempted to manipulate her mentally ill father into signing the Iron Clad oath, which would have given them several thousand dollars in compensation for the damage done to Tara.
During the process of signing, Gerald became lucid enough to understand what she was having him do, and, enraged, stole Alex Fontaine's horse to ride back to Tara. While attempting to jump a fence Gerald was thrown, breaking his neck and killing him instantly. The blame for Gerald's death was then placed firmly on Suellen's shoulders.
During Gerald's funeral Will Benteen informed all present that he would soon be marrying Suellen. The two would proceed to have at least three known children by the end of the novel, their oldest daughter being named Susie.
Community content is available under
CC-BY-SA
unless otherwise noted.